Craft Beer and Other Unique Souvenirs to Track Down on Provo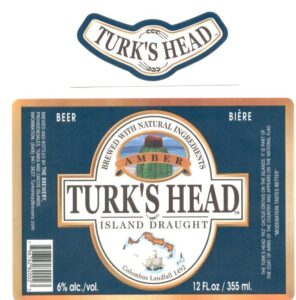 While many visitors to Provo seek out delicious conch fritters and cool down with a delicious rum punch that is unique to our island home, there are other local delicacies to try out during your stay in TCI.
Turk's Head Beer
Turk's Head is a small microbrewery that creates and sells the "national beer" of the Turks and Caicos. Producing a pale ale and a lager, Turks Head uses Patagonia malt and local filtered spring water. The source of the hops varies, but British Columbia, in Canada, and Portland, Oregon, are major sources.
The beers are intended to be refreshing after a long day spent at the beach. Turk's Head brewery is open to the public and brews 32 cans a minute. If you want a tour, contact the concierge at the Sands to get set up.
Cuban Crafters Cigars
If you're in the Caribbean, you might as well try real Cuba cigars. Cuba is located quite near to the Turks and Caicos, and it's quite easy to get Cuban cigars on Provo. Cuban Crafters is the place to find them. The store is located at Salt Mills Plaza, where two skilled cigar rollers from Nicaragua roll 200 cigars a day with authentic Cuban tobacco leaves at Cuban Crafters on Providenciales.
The cigars are rolled with pure Cuban-seed tobacco and are only available in the Island. Their taste and quality far outweighs many of the more expensive Cuban cigars. That's why it's non-officially become the official cigar of the Turks and Caicos.
Sakaja Hot Sauce
You've probably heard of Jamaican jerk sauce, but the Turks and Caicos also have their own rich history of spicy, fiery condiments.
Sakaja Wild Wheeland Pepper Sauce is a locally-produced pepper sauce, the creation of Da Conch Shack alumni Delano Handfield. Handfield makes his famous Sakaja sauce with all-natural ingredients, including distilled vinegar, citrus, sugar, salt, Scotch Bonnet Peppers, and all-natural flavoring.
Tourists make a point of buying Handfield's sauces in bulk, multiple Providenciales restaurants now offer it at the table, restaurant chains in the United States have inquired about following suit, and his website, www.SAKAJAltd.com, is gearing up to take international web orders.