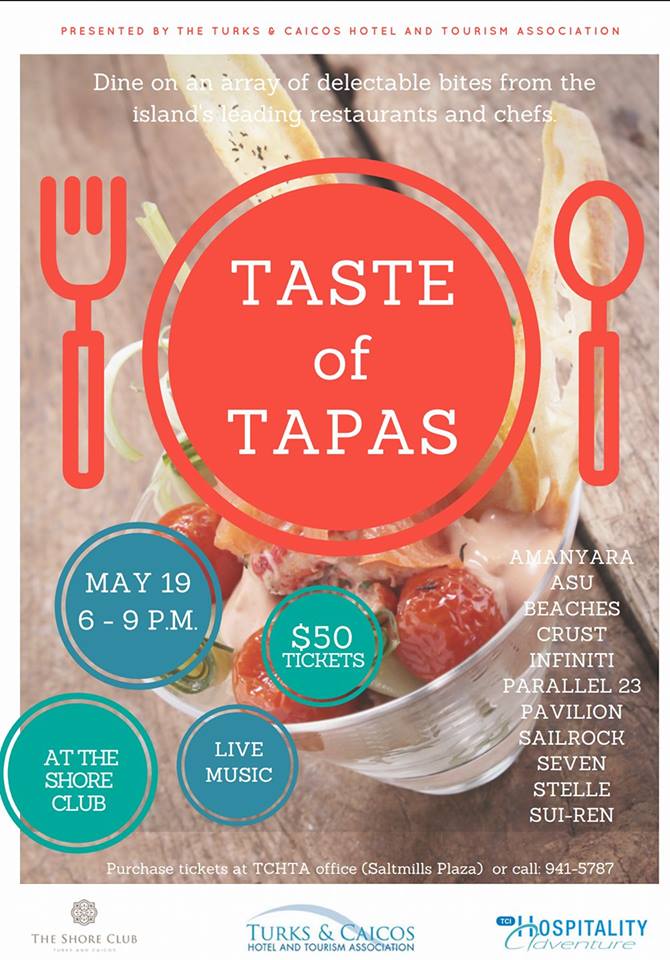 Looking for a tantalizing treat for your taste-buds while you are in Turks and Caicos this month? Get ready for a delectable Turks and Caicos Island culinary event where you can dine on an array of delicious bites from many of the island's leading chefs and restaurants at TASTE OF TAPAS. This exciting culinary event will be held on May 19th, 2017 from 6-9 PM just a quick drive from The Sands at Grace Bay at our sister Harlting Group resort property — The Shore Club on Long Bay Beach.
Enjoy tasty tapas at this island event from participating restaurants and properties including Amanyara, ASU, Beaches, Crust, Infiniti, Parallel 23, Pavilion, Sailrock, Seven, Stelle, Sui-ren, The Shore Club, and more!
Tickets are $50 per person and can be purchased at TCHTA office located in Saltmills Plaza. For additional information, please call 941-5787.