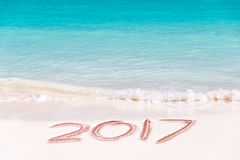 From the weekly fish fry and active family events to a chocolate lovers showcase and angling fun — there is so much for all to enjoy in Turks and Caicos every day.
Check out some of the island's upcoming events for 2017:
Every Thursday Evening
"Island Fish Fry"
Every Thursday evening, the cultural explosion continues with a fun-filled line-up of entertainers, cultural acts and all your favorite local restaurants serving up their specialties. From 5:30pm – 9:30pm. Presented by the Turks & Caicos Tourist Board. Come and "Catch a Bite," at The Bight, Children's Park on the lower Bight Road.
January 14, 2017
Nutrition In Demand – Move-a-thon 2017
6th annual event and fundraiser for Nutrition in Demand – 5K, 10K, and 1/2 Marathon, plus Health Fair, Fun & Games after the Run. Nutrition in Demand is a non profit organization aimed at raising awareness to health and healthy eating through a variety of projects including disease prevention and management workshops and nutrition & physical activity summer camps for children among many other projects.
Time: 6:00am
Place: Bight Children's Park
www.nutritionindemand.com
Registration rates: Adults: $20, Children (0-12): $15
Groups of 10-15 persons: 10% off
Groups of 16+ persons: 15% off
At the venue: $25
February 4, 2017
Salvation Army Chocolate Lovers Showcase
Venue: TBD
February 18, 2017
Valentine's Day Cup Model Sailboat Races 2017
The model sailboat race day on Bambarra Beach in Middle Caicos, is ready for it's annual event with a great line up of boats, food and music! So make plans to come and enjoy this wonderful cultural festival.
March 9-12, 2017
7th Annual Wine Cellar Golf & Fishing Tournament @ Providenciales
www.golfandfishingtci.com