Learn About Grace Bay Resort With These Quick Facts
Here are quick facts about the Turks and Caicos Islands:
The Turks and Caicos Islands consist of 40 islands and cays (pronounced keys)
The territory is located 575 miles southeast of Miami, Florida, just below The Bahamas chain and to the east of Cuba and the island of Hispaniola (Dominican Republic and Haiti.)
There are eight major public islands
Salt Cay and the island capital of Grand Turk make up the Turks islands
The Caicos islands are South Caicos, East Caicos, Middle Caicos, North Caicos, Providenciales and West Caicos.
The Columbus Passage separates the Turks islands from the Caicos islands.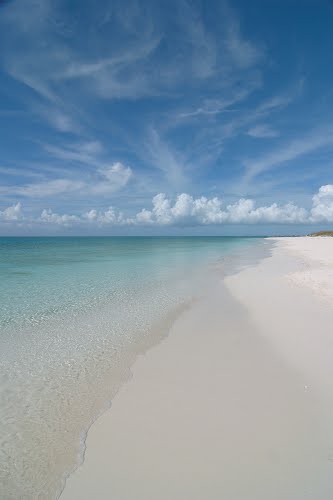 What we're proud of
Turks and Caicos Islands has one of the longest coral reefs in the world, making our islands an amazing diving destination.
TCI is are famous for white sandy beaches – remnants of ancient coral reefs – which in total cover 230 miles and are complimented with unique turquoise waters.
The weather on Provo
The average temperature ranges between 85 and 90 degrees (29-32 degrees Celsius) from June to October
From November to May the average temperature is 80 to 84 degrees (27-29 degrees Celsius).
Water temperature in the summer is 82 to 84 degrees (28-29 degrees Celsius)
In winter the water temperature is about 74 to 78 degrees (23-26 degrees Celsius).
A constant trade wind keeps the climate at a very comfortable level.
There is an annual rainfall of 21 inches on Grand Turk and South Caicos
In an average year the Turks and Caicos has 350 days of sunshine
Hurricane season runs from June 1 to November 30th.
What to wear
Shorts are worn in town as well as the beach during the day; light sweaters and jackets may be needed at night in winter
Bring sunhats and sunscreen. In the evenings
Most restaurants accept dress shorts; some require pants with a collared shirt for gentlemen and dress slacks or dresses for the ladies
Public Nudity is illegal anywhere and everywhere
About Provo
Providenciales, or more commonly known as "Provo", is surrounded by beautiful white sand beaches
Provo has been ranked "Best Beach" by Conde' Nast magazine and other major publications.
Provo is home to villas and condos, numerous restaurants, spas and shops, a championship golf course, and is  a destination for those who want to relax.
The north shore of the island, near Grace Bay, is home the most beautiful beaches, as well as a long coral reef.