The Sands at Grace Bay is Named Best Family Resort in The Caribbean Journal Travelers' Choice Awards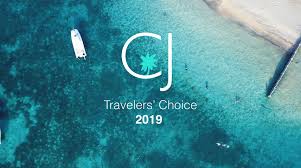 We are thrilled to announce that in The Caribbean Journal Travelers' Choice Awards for 2019, The Sands at Grace Bay named "Best Family Resort!"
There's no more discerning audience of frequent travelers than subscribers to Caribbean Journal, the world's largest website covering Caribbean travel.
The Caribbean Journal Travelers' Choice Awards, celebrates the best in Caribbean travel as chosen by the media outlet's readers.
Thousands of Caribbean Journal subscribers voted in this year's Awards, selecting from a highly competitive field of nominees chosen by CJ's editorial staff.
"The Caribbean travel industry has never been more competitive, from its luxury hotels to its airlines, and the bar continues to rise," said Alexander Britell, editor and publisher of Caribbean Journal. "The world's largest community of travelers to the Caribbean has spoken, and spoken passionately, and we are proud to announce this year's winners — in other words, the best of the Caribbean."
"This acclaim demonstrates the excellent hospitality and service that our staff provides guests.  Thanks to you all for all your hard work and to all of our wonderful past guests and fans for voting.  We look forward to seeing you again soon," said Mona Beeson, General Manager of The sands at Grace Bay.
Click Here to read the full article on Caribbean Journal.