How You Can Help the 'Potcake' Dogs of Turks and Caicos
Many people come to Turks and Caicos to sit on the soft, white sand and swim in the impossibly turquoise waters. However, if you are an animal lover, if you come to Providenciales you should not miss the opportunity to visit with our resident population of 'potcake' dogs.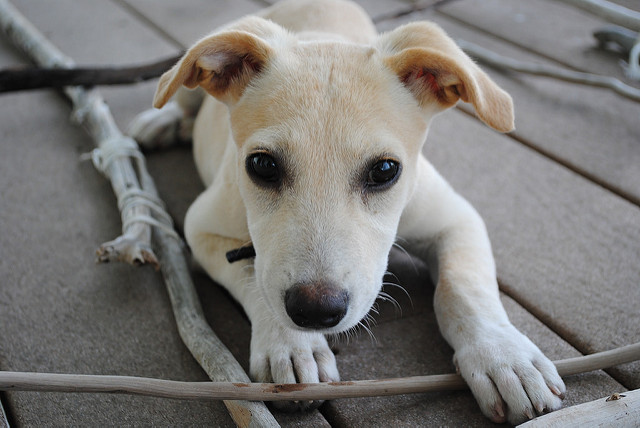 As Sara, one of our guests mentioned following her stay at the Sands:
We enjoyed everything we did, but a few that stick out are, riding the resort bikes into town, doing the half day snorkel your with Caicos Island Dream Tours (delroy is the best!) and taking a potcake puppy from the Potcake Place Foundation on a walk down the beach. I could go on for days!!
'Potcake' is the name given to the dogs of the Turks and Caicos Islands and the nearby Bahamas archipelago. The name came about because the locals fed the caked remains of the cooking pot to their dogs.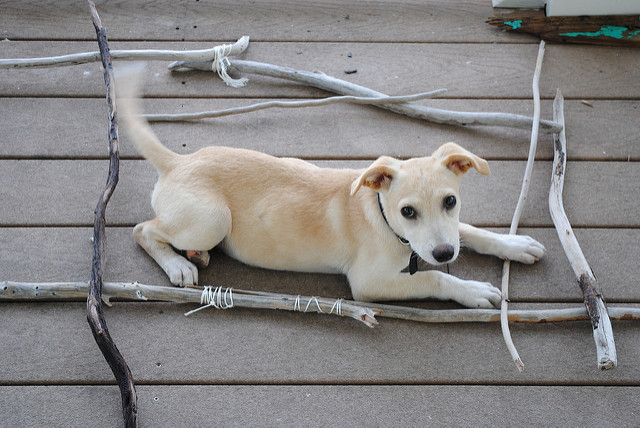 "Potcakes are truly a remarkable breed of dogs. They make very smart, loyal and loving pets. They generally grow to between 40 and 55lb usually—they're a medium-sized dog, smaller than a Lab," says one local aficionado of the breed.
https://www.instagram.com/p/BKiyjs0Acc9/?hl=en
It's hard to say where potcakes come from. Wikipedia speculates three types of dogs may have contributed to development: dogs the indigenous Arawak brought with them to the Bahamas archipelago; terriers protecting supplies from rodents on ships; and dogs from North Carolina that arrived with Loyalists during the American Revolutionary War period.
The dogs are now common in Turks and Caicos and the nearby Bahamas.
https://www.instagram.com/p/BE9P00nqoXK/?hl=en
Potcakes have become popular pets on Providenciales. However, like in many parts of North America, spaying and neutering has not been enough to prevent overpopulation.
https://www.instagram.com/p/BI1Bv1-gVSZ/?hl=en
The Turks and Caicos SPCA works to spay and neuter animals, advocate for responsible pet ownership to local owners and facilitates fostering of animals.
However, what may interest any dog-lover visiting Provo is Potcake Place. This is a charity on Providenciales that has been established to help stray potcake dogs on Providenciales.
https://www.instagram.com/p/BI1CKmdg0J-/?hl=en
Potcake Place allows you to adopt a potcake to take back from vacation and ensure that every rescued dog has a caring home.
https://www.instagram.com/p/BKhO1Owj5QR/
How You Can Help Potcake Dogs on Providenciales
If you want to play with or walk a potcake, head over the Potcake Place during your stay. The headquarters are located in Saltmills Plaza in the Grace Bay area of Providenciales.
Feel free to pop in, meet some puppies and learn some more about what they do.  The Potcake Place team has a constant stream of puppies needing socialization. You can come by and take a puppy out to the beach.
If you want to adopt a potcake from Turks and Caicos, Potcake Place can give you all the information you need here.
Potcake Place is always looking for volunteers to courier dogs to new homes in North America. Dogs that have been fostered first, and will make a good pet, are also available for adoption. Learn more here.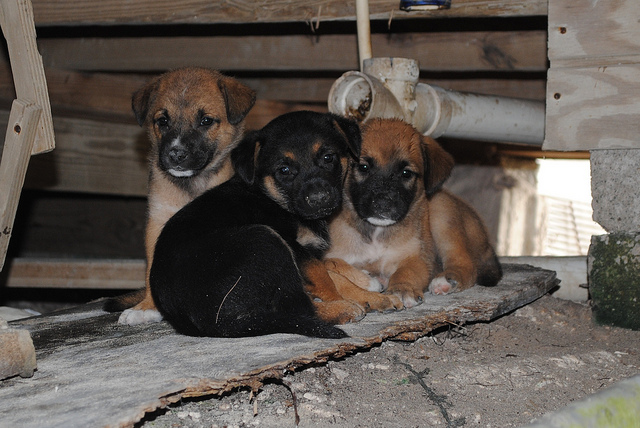 end