Grace Bay Beach Named The #1 Beach In The World For 2016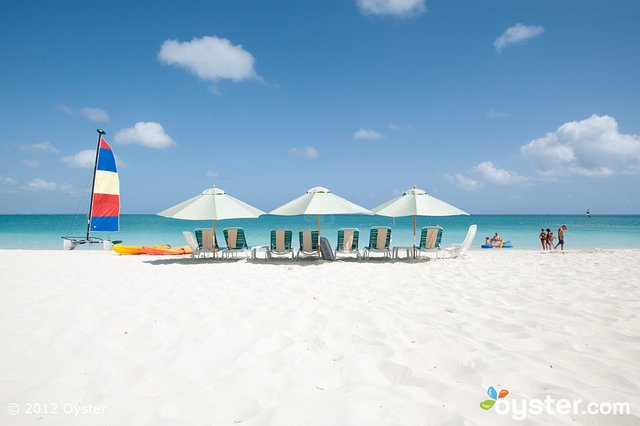 Grace Bay Beach in Providenciales, Turks & Caicos has just been named the World's #1 Beach by TripAdvisor's 2016 Travelers' Choice Awards! Of course, this comes as no surprise to those who have stayed with us at The Sands at Grace Bay and had the opportunity to enjoy our resort's pristine stretch of Grace Bay Beach during their Turks & Caicos vacation. Not only does our world-famous beach boast unbelievably clear water, with hundreds of shades of blue and green and white sugar sand, but our ocean water is surprisingly warm. In the summer, a dip in the surf at Grace Bay Beach may feel a lot like taking a warm bath – with ocean water temperatures ranging between 82 to 84 degrees (28-29 degrees Celsius). The winter water temperature is a bit cooler but still incredibly comfortable, ranging from 74 to 78 degrees (23-26 degrees Celsius).
Now that the word is out that we're located on the world's very best beach, we encourage you to take advantage of our low-season spring rates and our Spring and Summer 4th Night Free deal before our resort occupancy is full. More and more travelers from around the world are making reservations with us to enjoy our idyllic beach destination, so now is the best time to book an affordable spring getaway to The Sands at Grace Bay.
This spring and summer you'll enjoy our affordable low-season rates plus you'll have endless fun in the sun with our array of free amenities including three swimming pools, ocean watersports equipment, bicycles and more. Plus, our spacious and luxurious studios and suites are ideal for families, groups of friends, and couples and come equipped with all the comforts of home.
The Sands' low-season spring and summer rates kick off on April 7th and the resort's 4th Night Free Deal begins May 1st, 2016. BOOK NOW: http://thesandstc.com.