Turks and Caicos Events, Spring 2013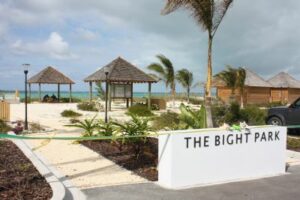 Here are some Turks and Caicos events taking place this spring on our beautiful island of Provo.
Island Fish Fry
Every Thursday from 5:30 to 9:30 at the Children's Park at the Bight (quite close to the Sands at Grace Bay), over a dozen local food vendors, entertainers and cultural acts come together for Island Fish Fry to create an evening that showcases island life on Provo. Foods include fresh local fish frying lobster, conch salad, crab 'n rice, lobster and local island corn. Sit on park benches under starry skies – food is prepared by local restaurants come from all corners of Provo, with different musical acts each week.
"Race for the Conch" Eco-Sea Swim
This is the highlight of the spring season on Provo. This organized open water charity swim race happens right here in Providenciales, Turks & Caicos. With world-class swimmers in attendance, this annual race is held to raise awareness of the valuable ocean and reef systems surrounding the islands and funds support local ocean and reef protection charities. The race consists of both a one-mile and a 2.4 mile race along the world-renowned Grace Bay Beach, and is open to all competitive and recreational swimmers.
For more information about the race including a course map, schedule, pricing and for registration, visit www.ecoseaswim.com.
TCI Top Model Competition
This modeling competition gives young people residing in the Turks and Caicos Islands interested in careers in the fashion and creative industry an opportunity and the platform to debut, and showcase their talent – it's a great chance at a springboard to a career locally or abroad.