Tips For Planning Romantic Island Activities in Turks & Caicos
With Valentine's day soon approaching, we wanted to take some time to provide you with tips for planning some romantic excursions on your next vacation at our Turks & Caicos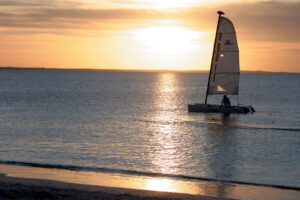 resort. From our breathtaking oceanfront location alongside Grace Bay Beach coupled with our spacious suites and luxurious amenities, The Sands at Grace Bay is a simply a blissful setting for a romantic Turks & Caicos vacation. What kind of romantic escape are you looking for?…exotic, luxurious, adventurous, relaxing…your ultimate vacation is here for the taking.
Not only does the resort offer several affordable and customizable Romance packages that feature alluring inclusions like a chilled bottle of champagne in your room, a Swedish massage for two , and a Couples Sunset Beach Cruise, but there are also many lesser known ways that couples can enhance their romantic stay at The Sands at Grace Bay. Here are just a few tips for making your next couple's vacation in
Providenciales more memorable, based on previous guest experiences and our insight into some of the most romantic island activities:
  Go Horseback Riding Along A Secluded Beach – Provo Ponies on the southeast end of Providenciales offers a charming horseback riding experience along a four-mile secluded stretch of Long Bay Beach.  Provo Ponies offers small group guided horseback riding tours as well as private rides that are ideal for beginners to advanced riders, where you'll have the chance to leisurely ride a horse along quiet paths and on the pristine white sands of Long Bay Beach. Riders can even take the horses into the crystal clear turquoise ocean waters for a truly unique experience.
Take a self-guided Tour of Providenciales & the Island Beaches by Bike – Come explore the idyllic splendors around The Sands with your loved one at your own pace.  You can take advantage of our free bicycle rentals for a fun day trip. On this bicycle ride you'll experience some of the most captivating beaches in the world. If you're craving privacy, seek out Malcolm Beach,   situated away from the mainstream resort beach stretches.
Arrange A Glow Worm Cruise For A Magnificent Evening Ocean Encounter – for three to six nights each month after a full moon, there is a natural display of underwater bioluminescence produced by Turks & Caicos "glow worms" that can be seen about an hour after sunset in the ebbing tides of the Caicos banks.  There are several local charter boat companies that offer tours and cruises to enjoy this amazing bioluminescent experience where you will set sail and take-in a beautiful, island sunset at sea. Once the sun is down,  a magnificent underwater display of glowing dances make the waters aglow as part of  the monthly mating ritual for the Turks & Caicos glow worms. The sparkling stars that you will see both in the sky and underwater on this fascinating sailing excursion make it a once-in-a-lifetime, romantic and memorable night.
For more information on planning a romantic Turks & Caicos vacation or for details on our Romance and Wedding Packages, visit http://thesandstc.com/rates-and-reservations/packages/.