Snorkel and Conch Cruise: A Fun Family Tour In Turks Caicos
One of the most popular excursions offered by Caicos Dream Tours provides a terrific way for our resort guests to experience the third largest coral reef system in the world, that surrounds the island of Providenciales. This memorable four-hour snorkel and conch cruise excursion offers twice daily departures (9:00am and 1:30pm), seven days a week. You will be conveniently picked up in our resort lobby where you will be shuttled to the Caicos Dream Tours marina, just three minutes away from the Sands at Grace Bay. In a fully shaded power catamaran, you will be whisked away to some of the most stunning barrier reef formations that are abundant with underwater wildlife. With snorkel equipment included, the captain will first make a stop to snorkel along the Caicos Bank where you may also dive for conch, the island's native mollusk and local delicacy. You will then depart to Half Moon Bay, an uninhabited island where you can relax on the white-sand beach and snorkel in the crystal clear waters just offshore while the staff prepares you a light lunch that includes a freshly made conch salad from the conch that you dove for earlier in the day. This is a terrific excursion option for families and couples looking for a half-day snorkeling adventure that offers breathtaking sights both above and below water and four hours of pure fun.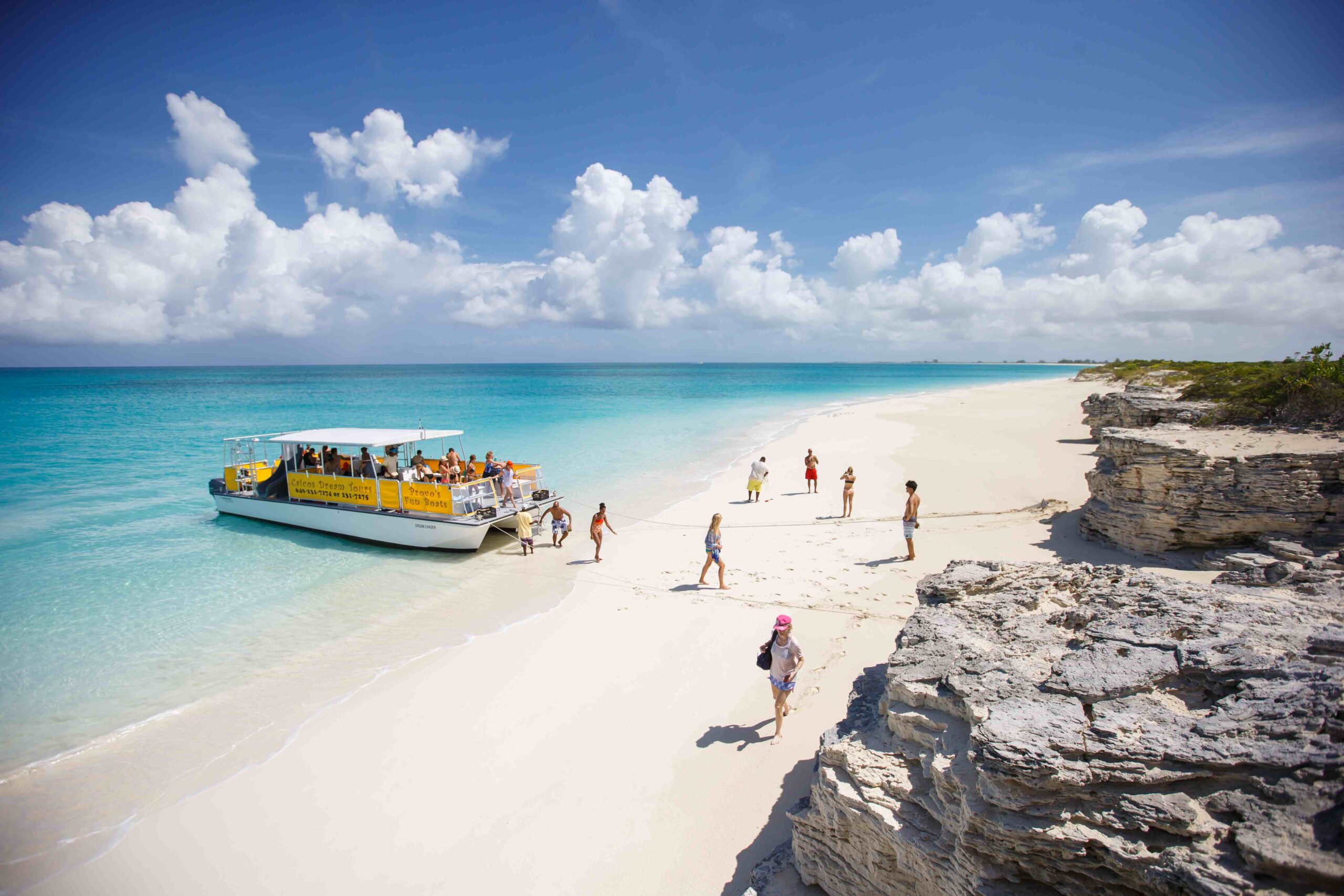 Inclusions:
Resort transportation, snorkeling gear (fins, mask, vest), complimentary snacks and refreshments including gourmet sandwiches and conch salad, rum punch, beer, and assorted soft drinks are all included in the excursion price.
Cost:
The snorkel & conch cruise excursion costs $89 per adult and $44.50 for kids under 10 years old. Gratuities are not included in the tour cost. For more information or to book this excursion, contact us or visit the following site: http://www.caicosdreamtours.com/sign-up.
Departures:
Twice daily departures are available 7 days per week: 9:00am – 1:00pm and 1:30-5:30pm
FAQ's:
Guests of all ages and abilities are welcome on this tour. Children under two years of age are complimentary. Persons with limited mobilities are welcome but please provide Caicos Dream Tours with prior notice so they may arrange special transport to the marina and provide extra assistance and/or accommodations as needed. For cancellations or to reschedule a tour: call a minimum of 24 hours prior to your tour to avoid cancellation charges. Credit card information is required to reserve your spot on this excursion but guests will not be charged until after the excursion takes place.
For more information about exciting optional excursions available to guests staying at The Sands at Grace Bay, visit:http://thesandstc.com/excursions/overview/