How to Take Care of Your Skin at a Spa in Turks and Caicos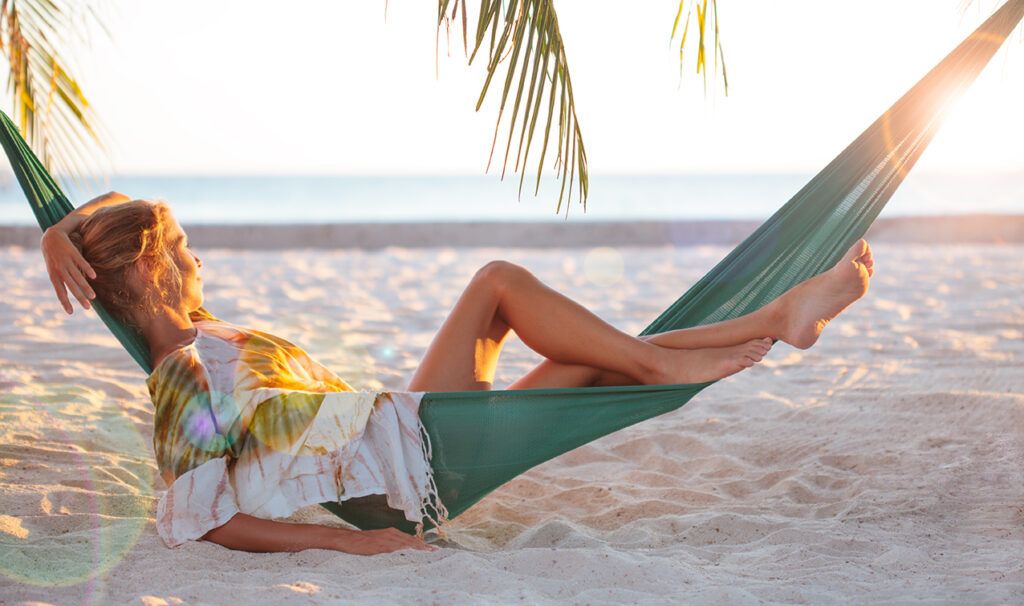 It's no secret that Providenciales enjoys summer-like weather year-round. Frolicking fun on our powdery white sand beaches and turquoise waters will no doubt be on the itinerary. But a bad sunburn is not the best way to remember your vacation in paradise! Besides spending all your time at a spa in Turks and Caicos, there are many ways to enjoy your time in the sun while keeping your skin healthy and happy.
Here are tips to avoid sunburn while actively enjoying your time in Turks and Caicos.
The Burning Truth About Sunburn
The Skin Cancer Foundation defines sunburn as skin reddened by prolonged exposure to the sun's harsh ultraviolet rays. Symptoms of sunburn include irritation and skin peeling. Continuous  exposure to the sun is not advisable. It can lead to faster aging, wrinkles, lasting skin damage and even skin cancer.
Sunburn should be treated the moment you realize that you have one. Take cool baths to help alleviate pain. Leave a bit of water on the burn and seal with moisturizer in order to help with healing. Allow any blisters or peeling skin to heal. Finally, drink lots of water in order to prevent dehydration.
How to Stay Active and Avoid Sunburn
There are many ways to enjoy your time in the sun without worrying about sunburns. Use water-resistant sunscreen that is SPF 30 or higher at least fifteen minutes before going outdoors. When applying it on the skin, be sure that it covers all parts of your body, including the ears, neck, and top of the feet. Take sunscreen with you wherever you go and do not use product that is expired.
Avoid any activities under the sun during the hours of 10am-2pm, when the sun's rays are at their strongest. Considering covering up with a shirt or cardigan while out in the sun. Finally, sunglasses and a wide-brimmed hat are stylish ways to protect yourself from the sun.
Rejuvenate the Skin with a Day in a Spa in Turks and Caicos
A spa day can help to refresh the skin as well as to help it heal from a sunburn. Spa Tropique has two treatment rooms conveniently located in Building 1, and is dedicated to pampering you a blissful, revitalizating experience. Treatments include body wraps, massages, facials, manicures and pedicures. There are also special treatment packages to suit all your needs.
Enjoy Sunshine Responsibly in Turks and Caicos
The Sands would love to help you enjoy the sunshine while taking good care of your skin. Buy yourself sunscreen and a pair of sunglasses, then contact Spa Tropique! They'll be glad to help you plan the perfect Turks and Caicos vacation while taking care of your skin.