Welcome!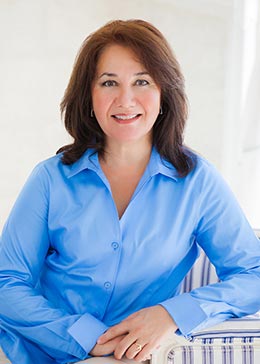 The Sands at Grace Bay continues to receive top traveler ratings and reviews for its idyllic Grace Bay Beach location, luxuriously appointed suite accommodations, added-value guest amenities, and welcoming staff that contribute to the resort's friendly and laid-back atmosphere.
It is my pleasure to share news of the many awards and positive guest feedback that our resort and dedicated employees continue receiving, including being voted "#1 Caribbean Resort" in the 2023 USA TODAY 10Best Top Ten Caribbean Resorts Awards. The resort once again earned the TripAdvisor "Travelers' Choice Award" for 2022, an honor it has carried for ten years now. Additional outstanding accolades include being named one of the 2023 "Best Hotels in the Turks and Caicos" by U.S. News & World Report, garnering the Hotels.com "Loved By Guests Award," and being named a Family Vacation Critic "2021 Family Favorite Hotel" as well as "Best Family Resort" in The Caribbean Journal Travelers' Choice Awards for 2019.
We are grateful for the growing number of guests who are sharing their wonderful vacation and resort experiences with others through leading traveler review sites such as TripAdvisor as well as on our resort blog. We are also thrilled with the increasing number of resort guests that regularly visit our resort social media sites to ask questions, share their Turks & Caicos travel advice with new guests, and post their photos and vacation highlights for all to enjoy from their recent resort stay. We are also delighted to attract a wide variety of traveler interests and ages, from young families celebrating a memorable vacation with their children to couples of all ages looking for a relaxing Caribbean retreat. For those dreaming of an intimate beach wedding or vow renewal ceremony, we are thrilled to present our "Let's Say I Do" wedding package with plenty of customizable options to create your ultimate bliss. Beyond all of that, travelers rave about our complimentary amenities for all to enjoy, including our free use of watersports equipment, bicycles, and basketball/tennis court.
From our family to yours, we look forward to welcoming the many new travelers and return guests who have already booked a vacation with us in the coming year, and for those of you who have not yet made a reservation, we are eager to help you plan an unforgettable trip to our tropical paradise.
Sincerely,
Mona Beeson
General Manager
The Sands at Grace Bay